Our Age-Specific Kids Martial Arts Classes Offer Self-Defense, Character Development, And So Much More
At Superdojo in Elkton, we're helping students all across our community thrive with age-specific classes that help students learn at their own pace and have fun in the process.
Our Kids Martial Arts program includes hands-on instruction in disciplines like kickboxing, karate, boxing, sparring, self-defense and more. We rotate our focus every few weeks to keep our students engaged and excited to train.
We are proud to work with students as young as 3, offering everyone in Elkton, North East, and Newark a chance to grow.
Come see us today or fill out the short form on your screen to learn more!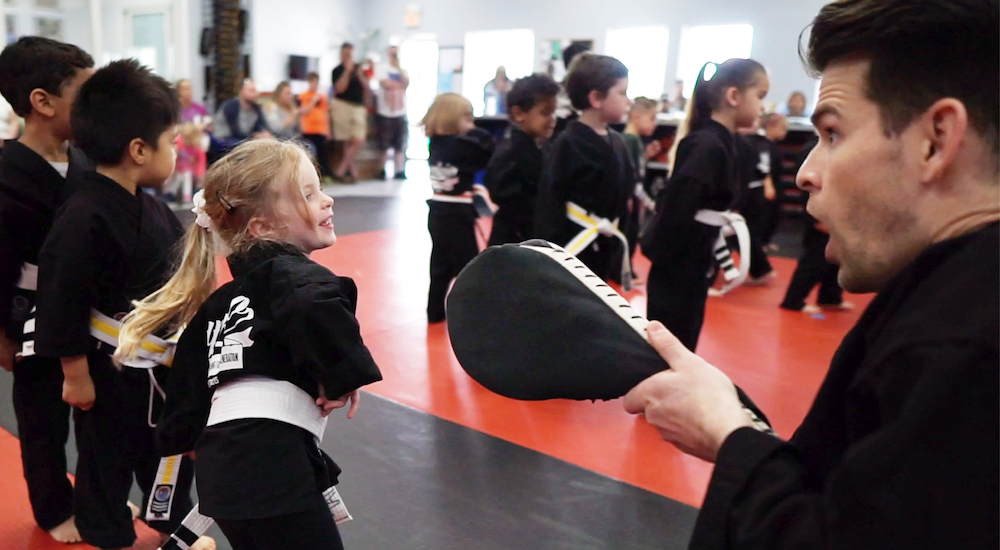 Our Kids Martial Arts Program Prioritizes Age-Specific Learning
That's the key for us at Superdojo. We know that students learn differently as they age - and we're here to meet the needs of every child in our community.
Our age-specific classes allow us to tailor each session to the unique learning styles of our students. Come see us at Superdojo in Elkton for:
Ages 3-4: This foundational program focuses on the very basics of movement and safety.
Ages 5-6: As our students begin to gain body control, we introduce basic martial arts movements that are fun and challenging.
Ages 7-9: Your child can have blast building their skills one step at a time with tons of support and encouragement.
Ages 10-12: We challenge these students to begin putting together the pieces of multiple movements and strategies
PLUS, we offer teen martial arts classes for students ages 13-16. Click here to learn more!
In All Of Our Kids Martial Arts Classes, We Strive For Well-Rounded Development
The kids in our program love all of the physical challenges we put in front of them. But the truth is, we're using the martial arts a vehicle for development that goes beyond just physical success.
We want our students to excel at home, in the classroom, and even into adulthood.
Each Kids Martial Arts class at Superdojo includes stretching and warmups, following by technique training. And at the end of every session, we'll invite you to join your child on the mat for some partner training that you can even practice at home!
We're proud to help students across Elkton, North East, and Newark:
Build confidence and courage
Learn leadership and teamwork
Develop perseverance and discipline
Establish tools like respect, focus, and honesty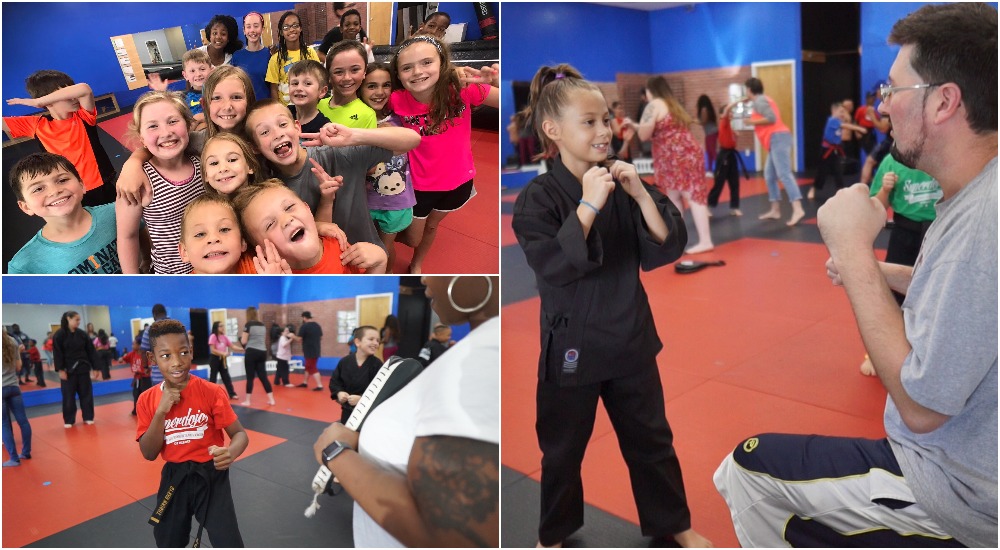 Get Started Today With The Best Kids Martial Arts Classes In Elkton!
If you're ready to challenge your child and watch them grow before your very eyes, come see us at Superdojo today! Our Kids Martial Arts classes are helping students across Elkton, North East, and Newark thrive. We can't wait for your child to be next.
Just fill out the short form on your screen to learn more!